VortexLegal is committed to quality.
Our compliance program is two-fold. Our Internal Compliance program ensures our local counsel meet our high level of professional standards, as well as our clients' requirements. Our "Audit Ready" Compliance program details all of our policies and procedures, standards and requirements and is always available to our clients with full reporting and analytics. The following comprises VortexLegal's compliance program: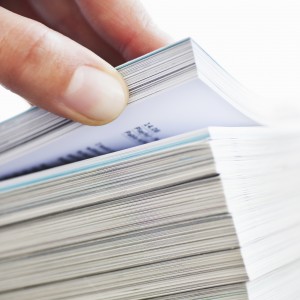 Security
All information transferred and stored on our platform is protected by our industry-leading IT security, SSL data encryption, and privacy safeguards. The platform is built on Amazon Web Services (AWS). Learn more about our
IT Platform & Security
.
Privacy
Our platform ensures your data and documents are compliant with privacy safeguards required by services and federal laws such as Gramm Leach Bliley. The platform is SSAE16 and ISO 27001 security certified.
Disaster Recovery
Our platform utilizes AWS' robust disaster recovery program. In addition, our Compliance Manual provides our internal escalation matrix, emergency procedures, key contact information, as well as details of our emergency office facilities.
Background Checks
Every contractor undergoes a criminal background check.
Licensing
We verify that each local contractor is licensed and in good standing with their respective state. Our software monitors and verifies this information quarterly.
Insurance
We maintain a copy of each contractor's insurance policy in their personnel file and monitor the expiration date. In addition, VortexLegal carries its own umbrella insurance policy.
Personnel Records
Each contractor's personnel file contains their resume, proof of insurance, W-9, license information, and background check. 
Conflicts Check
We understand how important avoiding conflicts are. Every request that is sent to a contractor reminds them to review the matter for conflicts before confirming they will cover the matter.
Audits
In preparation for a client audit, we provide our clients with each contractor's personnel file, our most recent Policies and Procedures Manual, and all necessary reports.
Automated Reminders
Every night, local appearance counsel receives an email with their schedule for the following day. Each contractor also receives a daily reminder to provide the results of that day's assignments so that you receive results promptly.
Alerts for Law Firms
The system reminds clients to upload documents and provide details and instructions for reservations.
Business Intelligence Reports and Analytics
Easily identify trends, success rates, exceptions, and provide detailed reports and visual graphs for use during an audit with our business intelligence reports and analytics. With the click of a link, management can determine in real time which matters are confirmed/unconfirmed and complete/not complete.
Contracts
We maintain all contracts between the contractor, VortexLegal and our clients.
Continued Training
We facilitate and verify attendance for your company's training with the contractors.
Upon request, we provide each client with our compliance manual. Clients may use this document during client audits to quickly and easily answer clients' questions regarding the management of third party vendors like VortexLegal. To request a copy of our compliance manual, please
contact us
.
Ready to get started? Create an account with us online today.    Register