Want great service from the best PI's in the industry AND save money!? What if you could also simplify vendor management?
Meet VortexLegal:  Hire your preferred PI directly on our secure platform!
VortexLegal's SIU program is designed by and managed by experienced SIU professionals and was built specifically for SIU departments.
VortexLegal's platform connects your team directly with our vetted and compliant private investigators throughout the country. In addition, our platform automates your vendor management requirements and ensures only eligible contractors are assigned to your matters.
Your company will save money and be more efficient by working on our platform and directly with our private investigators. You will be able to communicate directly with the PI, rate and review their performance and securely transmit documents and instructions to them.
Sounds awesome, right! Learn more: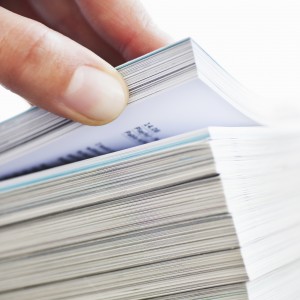 Vetting Process
We interview all of our contractors to determine their eligibility by evaluating their skills, experience, and substantive knowledge.
Background Checks
Every contractor undergoes a criminal background check.
Licensing
We verify that each contractor is licensed with their respective state. Our software monitors and verifies this information quarterly so you don't have to.
Insurance
We maintain a copy of each contractor's insurance policy and monitor the expiration date. In addition, VortexLegal carries its own umbrella insurance policy.
Business Intelligence Reports and Analytics
Easily identify trends, success rates, exceptions, and provide detailed reports and visual graphs using our business intelligence reports and analytics. With the click of a link, management can determine in real time which cases are confirmed/unconfirmed and complete/not complete.
Contracts
We maintain all contracts between the contractor, VortexLegal and our clients.
Personnel Records
Each contractor's personnel file contains their resume, proof of insurance, W-9, licensing information, and background check.
Conflicts Check
We understand how important avoiding conflicts are. Every request that is sent to a contractor reminds them to review the matter for conflicts before confirming they will handle the matter.
Audits
We can provide our clients with each contractor's digital personnel file, our most recent Policies and Procedures Manual, and all necessary reports.
Automated Reminders
Every night, contractor's receive an email with their schedule for the following day. Local appearance counsel also receives a daily reminder to provide the results of all hearings they attended so that the firm can promptly report results to their client.
Alerts for Clients
Where applicable, our system reminds clients to upload documents and provide details and instructions for reservations.
Continued Training
We facilitate and verify attendance for the training with contractors.
Upon request, we provide each client with our compliance manual. Clients may use this document during client audits to quickly and easily answer clients' questions regarding the management of third party vendors like VortexLegal. To request a copy of our compliance manual, please
contact us
.
Ready to get started? Create an account with us online today.    Register
VortexLegal's technology is built on a top-of-the-line infrastructure.
At VortexLegal we have a secure, online reservation and documents management system. Our platform is built and hosted on Amazon Web Services (AWS). AWS has built a reputation for providing some of the most secure and best-run data centers in the world.
All information and documents uploaded and stored on our platform are protected by our industry-leading IT security, SSL data encryption, and privacy safeguards. By utilizing AWS, VortexLegal ensures that all data and documents are compliant with privacy safeguards required by state and federal laws.
Other Security Layers:
Network and Systems Layer
Our network is protected by top-of-the line firewalls from industry-leading vendors. .
All unnecessary users, protocols, and ports are disabled and monitored. Our databases can only be accessed through trusted authentication and are kept inside layers of protection.                                           
Human Layer
All data maintained in your account is owned by you.
Our employees do not have direct access to the production equipment, except where necessary for system management, maintenance, monitoring, and backups.                              
Application Layer
The platform offers extensive features to help you protect and secure your account, data and applications.
We do not store sensitive user data in cookies or utilize other high-risk user or session tracking methods.  Your session is secured with 100% data encryption..
If you have any questions about our platform, technology, service or security, please contact us. 
Ready to get started?  Create an account with us online today.    Register